Timely Topics
The Lowdown on Today's Increasingly High-Profile Hemp Industry.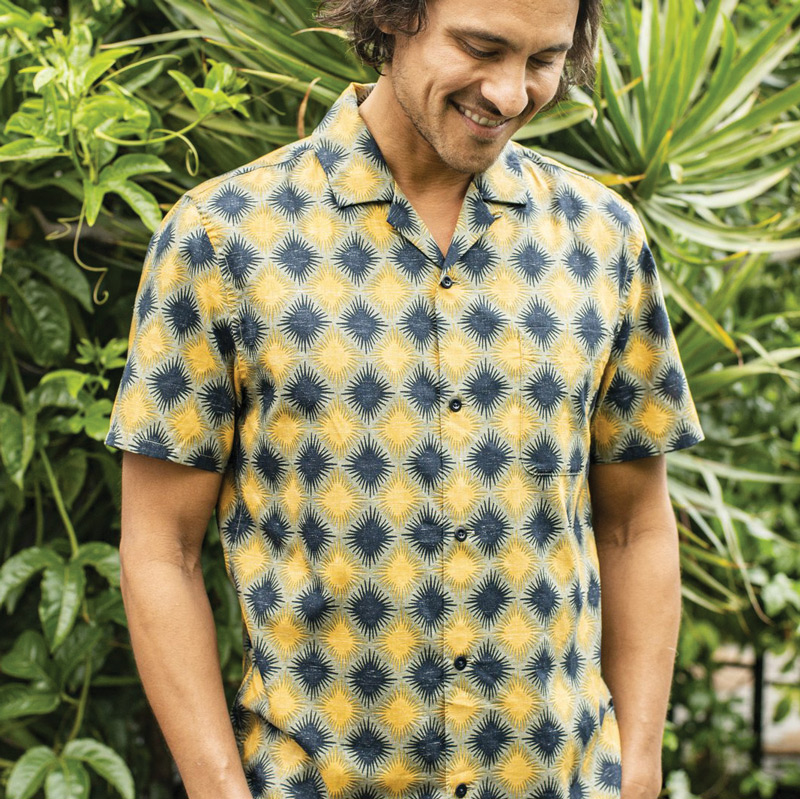 With hemp, marijuana and CBD proliferating in the news — in a sometimes confusing manner — we reached out to industry insiders and gathered facts. Here is what you need to know about hemp now:  

Growth & Opportunities
Industrial hemp contains small amounts of tetrahydrocannabinol (THC), which is the psychoactive substance in marijuana. Industrial hemp and marijuana come from the same family – cannabis sativa – and look very similar. Industrial hemp for cannabidiol (CBD) production and hemp for marijuana are both encouraged to have flowers which concentrate THC (for marijuana) or cannabinoids (for CBD production). Alternatively, industrial hemp for grain or fiber is grown closer together. "We want the plants to move upward and become tall for long fibers," explains Bear Fiber President, Guy Carpenter. Fibers are on the "bark" or skin of the stem. "No weeds grow underneath them, so there is no need to use herbicides, which is important, particularly with sustainability," the exec notes.
While little industrial hemp is currently grown in the U.S., things are starting to change as a result of the 2018 Farm Bill that legalized its regulated production. The tricky part is that a lot of industrial hemp seeds sold are labeled for dual purpose – for grain and for fiber. The differences for textile grade fibers are in the manner it's grown close together, harvested, cut and mechanically processed. Decortication removes the pithy inside of the stalk. Hurd is inside, which is not used for textiles. Mechanical decortication separates the bark from the hurd, and then it goes through cottonization. "The end result is a fiber similar to cotton, but greater strength and abrasion, antimicrobial properties and UV resistance," Carpenter points out.
Bear Fiber is working to have hemp grown and processed domestically (currently most comes from China) to blend with cotton, Tencel, Sorona and other sustainable fibers. "While growing hemp for fiber is not going to make someone a lot of money really quick, it's a good cover or rotation crop," he notes. Comparatively, tobacco crops are closely monitored. Industrial hemp is rain-fed and requires little water to grow.
Brands High on Hemp
"We've used hemp since the beginning at Outerknown across varied categories such as tees and sweatshirts, to button down shirts, and even trunks and trousers," comments John Moore, co-founder of Outerknown. The brand balances the strength of the fiber with blends like organic cotton to soften it up for knit and woven textiles.
Hemp is woven into Outer-known's best-selling BBQ and Beachcomber shirts for men. This summer, the brand is adding new colors to its Sur sweats program that is 55 percent hemp/45 percent organic cotton. The brand will also introduce a classic swim trunk/walk short hybrid called the Halcyon, which is inspired by 1950s/60s surf style, when trunks were made of heavy twill. On the women's side, the Neptune dress is a full length knit hemp/Tencel Lyocell blend. There are plans to add more hemp blends to the collection in a few months. In addition, a Levi's x Outerknown collaboration continues this spring with a cottonized-hemp blend (69 percent cotton/31 percent hemp) in the Wellthread Trucker, 511 slim fit jeans and a western shirt.
Outerknown sources its hemp from China, where the fiber is grown in the same region as the supplier. When Moore began sourcing it in 2015, there were few options in the U.S., and the brand was not able to control the costs to do so. "Now that the Farm Bill passed last year, we know there will be many more options closer to home for textiles, and other industries, and we'll be exploring these options for sure," he says. Hemp's earth-friendly profile enables the brand to get "Happy earth. Happy plants. Happy clothes," he concludes.

Textile Teachings
Hemp Fortex VP of design, Nancy Williams Painter, explained that when it comes to hemp, "legalization has had an effect but largely the focus on climate change is making people look at greener options." The firm is currently seeing a large increase in pickup. "I think legalization has taken away the residual stigma by association and it's just a great fiber," she says.
One of the biggest misconceptions of hemp is that it is stiff and rough. "People are always surprised by how soft it feels," she says. Hemp is available in several weights and stays cool in the summer and warm in the winter. As the strongest natural fabric, it has durability and longevity. Hemp is enhanced with wash and has a high resistance to UV rays, so it can retain dyes well. Being antibacterial, it is fitting for performance and athletic endeavors. Hemp from Hemp Fortex, which is grown in China, is biodegradable and organic.
While hemp was traditionally grown on small fields, up and down mountains, much is changing. As the plant is grown on larger and more level ground, it will become more viable to certify and trace. Williams Painter has hopes that more will be grown domestically as demand increases further. "We would love to buy and use U.S. hemp," she says.